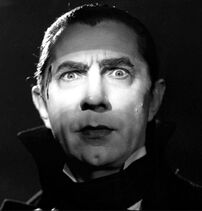 Vald is Older Brother of Emma Swan The Son Of Prince Charming And Snow White.
When He 3 He was was takeing away By Rumpelstiltskin and Sold to Napoleon Dracula King of The Land Without Color. When Vald was 17 he was Turned into A Vampire He was Immortel With Magical Powers Dr Frankenstien and Him became Good Friends accpt He was stuck There well Victor was in Storybrooke. He was looking for a way to get to Storybrooke So he could see is Sister and His new Brother. Vlad and Igor and Renfeild and Victors younger brother Gerhardt Are looking for away to leave the Land Without Color Forever. The enchanted forest is where they found out there is  Magic baot that can travel to diffrent lands. 30 days Later the avried In Storybrooke Maine Vald was so close to seeing his family.
Name this Section
Edit
Write the first section of your page here. Use this to describe details about your topic. Here are examples of things you can put here:
Plot (for movies, tv shows, books, or comics)
Character descriptions
Background information
If you think your page does not need this section, simply delete it. You may also copy and paste this text underneath if you want your page to have more than one section.